Review: PETinar 2023 – Opening debate!
The online conference took place on the 4th of April 2023. PETplanet invited three experts to discuss the current challenges in the PET industry. Srinivasan Prabhushankar (Shankar), CEO of Recycling at Indorama Ventures Public Co. Ltd. informed about the current situation in the virgin PET and recycled PET market. Paolo De Nardi, Product Manager Stretch-Blow Moulding at Sipa reported on new investment markets and presented new trends in PET bottle design & production. Rick Unterlander, General Manager PET at StackTeck Systems Ltd. told about advances in PET preform moulding, including technological solutions, developments and future prospects. Ruari McCallion, Editor at PETplanet moderated the conference and led through the question and answer session.
Here you can find the given presentations and the video-recording: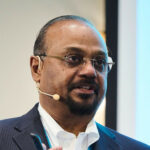 Srinivasan Prabhushankar (Shankar), CEO of Recycling at Indorama Ventures Public Co. Ltd.
Shankar, a Chemical Engineering worked for years in manufacturing and projects in polyester fiber, yarn, and PET resin industry. Shankar became the head of PET operations in North America for Indorama in 2011 when Indorama bought the PET assets of Invista in the USA and Mexico. In 2016, after Indorama bought the PTA, PX & NDC assets of BP, Shankar was moved to head that business and he relocated to Alabama. In 2020, Shankar became the CEO of Indorama's Global PET recycling Business. His mandate is to grow Indorama's PET recycling footprint to reach 750 KT by 2025 and then doubling that by 2030 through mechanical recycling.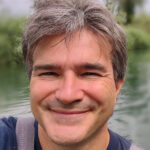 Paolo De Nardi, Product Manager Stretch-Blow Moulding at Sipa
Paolo De Nardi received a degree in Materials Engineering in Padua University in 2003. He has joined SIPA in the same year. He has over 18 years experience in packaging development and machine development in industrial goods production. His functional experience includes R&D, product development as well as sales and marketing. In his current position as product manager he manages new developments on both linear and rotary stretch blow moulding. As well he manages the packaging development team, to optimise beverage bottles and innovate special containers.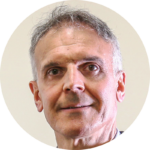 Rick Unterlander General Manager PET StackTeck Systems Ltd.
Rick was first introduced to PET preform moulding in 1984. He carries over 38 years of PET preform moulding experience, with a background in preform mould design, including R&D engineering, manufacturing, sales and business development, as well as preform machine development and validation, and preform process optimisation and training. He has also held an ownership position as a preform converter. His education is in mechanical engineering, and he holds numerous patents for injection and stretch blow moulding of PET preforms and has authored a book to help with process troubleshooting. Today, Rick is a recognised professional in the PET industry, and represent the PET business at StackTeck Systems in Canada. In his role, he continues to participate in initiatives for advancing PET technology to improve performance and efficiency, and support sustainability.

Ruari McCallion, Event Moderator, Editor at PETplanet has been writing on business matters, manufacturing especially, for over a quarter of a century. He has been a contributing editor to PETplanet Insider since 2008 and is an experienced moderator, chairman and presenter of business seminars and webinars, in the UK, Europe and the USA. He is also a founding director of Industrio Ltd, editor of the UK Manufacturing Review and a contributing editor to eureka!, which is published by Cat Lift Trucks Europe.
This event was sponsored by: