Review: Tethered Caps: Design, Produce and Inspect!
Online conference March 24, 2:00 – 3:00 pm CET
The sixth PETinar organised by PETplanet Insider took place on March 24, 2022. PETplanet invited three companies to talk about Tethered Caps.
Summary
Mark Smith from Universal Closures spoke about his experience in developing the right Tethered Closures solution for specific applications. Among other things, he went into detail about the GME 30.40 solution and presented more closure solutions.
Michael Fink from z-moulds presented the new, extended version of the patented z-Slides Technology, finding a smart way to produce Tethered Closures.
Finally, Sascha Baumanns from Intravis presented Intravis' comprehensive inspection solutions. He explained three solutions: the Capwatcher Q-Line, an inspection solution in the cap production area, the Intraone which is integrated into the feeder for the capper and the Capwatcher FC used in the discharge area of the filling machine.
Here you can watch the PETinar and experience the exciting Q&A session!
You can download the presentations here:
Mark Smith (Universal Closures): Tethered Closures
Michael Fink (z-moulds): A smart way to produce Tethered Caps
Sascha Baumanns (Intravis): Tethered caps need new inspection solutions
Presenters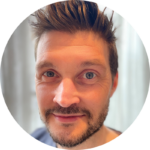 Mark Smith, Technical Director & VP, Universal Closures
Mark Smith is Technical Director and VP at Universal Closures with a passion for developing products and people. Responsible for the design, development and commercialisation of the company's product portfolio and now in his second spell with the company. Mark previously held the position of lead designer, where he was instrumental in the creation of the Sylon CSD closure – the lightest, fastest produced full CSD closure in the world at the time.
Prior to returning to Universal Closures, Mark was Head of Engineering at Dyson. During his time there, he led the UK engineering team in the design and development of the Supersonic hairdryer, marking the company's first entry into the personal care market. Working with and for some of the world's largest brands from Coca-Cola to British Airways, Dyson to Land Rover. He has obtained a 1st Class Honours Degree in Product Design and a Higher National Diploma in Mechanical Engineering.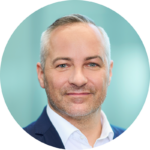 Michael Fink, VP Sales & Marketing, z-moulds
Michael Fink is Vice-president of Sales & Marketing at z-moulds, the Austrian closure and mould specialist. He is globally responsible for all sales activities and joined z-moulds in 2005. Before his VP role, he developed the closure business in emerging markets.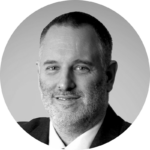 Sascha Baumanns, Head of Sales, Intravis
Sascha Baumanns joined Intravis GmbH in 2005 and works in the International Sales Department. He is an expert for vision inspection technology for the injection moulding branch, especially in Europe, Asia and Australia. He focused and specialised on the injection moulding industries and their products and was deeply involved in the Drinktec 2017 closed loop closure production project. Since 2019 he is leading the sales team.
Before joining Intravis GmbH, Sascha Baumanns has worked in the consumer goods industry and the NATO Headquarter in Brussels for corrective maintenances and servicing. As a keynote-speaker he conducted different presentations at several conferences.

Event Moderator: Ruari McCallion, Editor, PETplanet
Ruari McCallion has been writing on business matters, manufacturing especially, for over a quarter of a century. He has been a contributing editor to PETplanet Insider since 2008 and is an experienced moderator, chairman and presenter of business seminars and webinars, in the UK, Europe and the USA.
He is also a founding director of Industrio Ltd, editor of the UK Manufacturing Review and a contributing editor to eureka!, which is published by Cat Lift Trucks Europe.