Review: The Essential Guide to Tethered Closures
Online conference on November 5, 2020, 4:00 – 5:00 pm CEST
The third PETinar organised by PETplanet Insider took place on November 5, 2020. PETplanet invited Michael White of Husky to present The Essential Guide to Tethered Closures.
You can download the guide here.
In the EU, tethered closures will soon be mandatory for most single-use plastic containers. We expect other regions around the world to adopt similar legislation in the near future.
How do you seize on that opportunity? What's involved?

Our PETinar had the answers.
Participants learned:
Why switch to tethered closures: the basic requirements and opportunities
Best practices in tethered closure design
What's involved and how to get started
We will also share a gallery of real-world tethered closure designs for inspiration.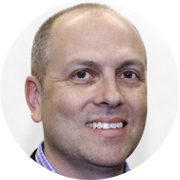 Michael White, Business Manager for Closures, Husky Injection Molding Systems
Michael White is the Business Manager for Closures at Husky Injection Molding Systems.
Michael is responsible for the market introduction of new Beverage Closure injection molding technologies and Husky's portfolio of closures globally.
With a professional background in Marketing and Product Management, Michael has held various Product Manager and Product Marketing positions over the past 20 years at Husky's Vermont, USA and Bolton, Canada campuses.
Michael holds an Honors Bachelor's Degree in Environmental Studies (BES) from the University of Waterloo (Waterloo, Canada) and a Masters of Business Administration (MBA) from Wilfrid Laurier University (Waterloo, Canada).

Event Moderator: Ruari McCallion, Editor, PETplanet
Ruari McCallion has been writing on business matters, manufacturing especially, for over a quarter of a century. He has been a contributing editor to PETplanet Insider since 2008 and is an experienced moderator, chairman and presenter of business seminars and webinars, in the UK, Europe and the USA.
He is also a founding director of Industrio Ltd, editor of the UK Manufacturing Review and a contributing editor to eureka!, which is published by Cat Lift Trucks Europe.