Review PETinar: It's all about recycling!  
The PETinar took place on June 6, 2023 at 2:00 – 3:15 pm CEST
What is the current status of PET collection, capacity and availability of rPET? Casper van den Dungen presented the latest figures and draw attention to problems and challenges in the rPET market from Plastics Recycler Europe's perspective. What are new developments in the mechanical recycling process? Paul Niedl gave an insight into the latest recycling systems from Starlinger. David Hehenberger from NGR specialised in LSP-technology focused on food-contact material. And last but not least: Bruno Langlois presented the chemical recycling process of Carbios and talked about the future of chemical recycling markets.
Ruari McCallion, Editor at PETplanet insider, led through this 75 minute PETinar. Take a look at the recording!
Presenters: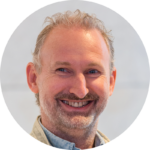 Casper W.G.M. van den Dungen, Poly Recycling AG Group Business Development Recycling Director & Vice President Plastics Recyclers Europe. Casper's activity in PET recycling reaches back more than 30 years. He is accountable for Poly Recycling since 2000 and worked in multiple concepts producing food grade rPET. He is VP of and jointly founded the European Plastics Recyclers Association, EuPR, in 1997 (now called Plastics Recyclers Europe (PRE)) and Chairman of the Working Group PET. He also jointly founded the EPBP in 2008 and became member of the steering board and the Technical Committee. Since 2013 he is part of the Technical Committee and BoD at Petcore Europe. His RecyClass and Eucertplast activities are the last two new developments which contribute to improve the route to circularity. PET recycling has been his work and hobby for more than 30 years.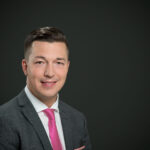 Paul Niedl, Commercial Head – recycling technology Starlinger & Co GmbH. Paul holds a degree in Polymer Engineering and two business degrees: He graduated from Vienna University of Applied Sciences with a Bachelor Degree in Management and a Master Degree in Finance. Paul looks back at more than a 20 years career in the plastics industry. He joined Starlinger – based in Vienna, Austria – in the year 1999 and has covered various marketing, sales and management positions. He started his career 1999 in the sales department for recycling lines and covered Central Europe until 2001. From 2001 to 2003 he worked as Product Manager for woven Polypropylene cement bag making lines. From 2003 to 2005 he was Area Sales Manager for CIS and Baltic countries dealing with both, the woven flexible packaging machines and recycling machines. From 2006 to 2016 he was the Head of Sales of the business unit "Starlinger recycling technology". In 2017 he was appointed the Commercial Head of Starlinger recycling technology with responsibilities for Sales, Marketing, Finance and legal matters. Paul is married and has three children.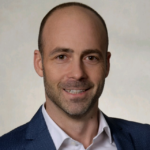 David Hehenberger, Product Manager PET at NGR. David is a highly accomplished professional in Plastic Engineering, specialising in LSP-technology (Liquid State Polycondensation) for PET recycling. With a strong educational background and extensive experience, he has made significant contributions to the plastics recycling industry. In the subsequent years, David took on the position of Head of R&D for LSP-Technology, where he spearheaded innovative projects, focusing on applications ranging from fiber and sheet materials to bottle-to-bottle recycling. Currently responsible for technical sales and driving the continuous advancement of the P:REACT machine series at Next Generation Recyclingmaschinen GmbH. (NGR), David's expertise and strategic mindset enable him to lead the commercialisation and further development of cutting-edge machines, providing valuable insights into the latest advancements and challenges in the plastics industry.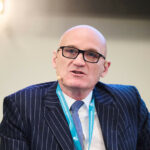 Dr Bruno Langlois, Business Development & Partnership Director at Carbios. PhD, graduated from Clarkson University, NY, USA. Over 25 years of experience in the chemical industry to develop business with innovative chemistries and establish long term partnership. Bruno is passionate about innovations. Carbios, with its unique technical solution business model, and ability to make PET circular is a perfect fit to passionately address the major issues to transition to a more sustainable economy by reducing plastic and textile waste.
(picture: Francois de Ribaucourt)

Ruari McCallion, Event Moderator, Editor at PETplanet, has been writing on business matters, manufacturing especially, for over a quarter of a century. He has been a contributing editor to PETplanet Insider since 2008 and is an experienced moderator, chairman and presenter of business seminars and webinars, in the UK, Europe and the USA. He is also a founding director of Industrio Ltd, editor of the UK Manufacturing Review and a contributing editor to eureka!, which is published by Cat Lift Trucks Europe.
The event was sponsored by: