Review: PETinar EU Directives: are you fit for 2024?
The PETinar took place on September 14, 2023, 2-3 p.m. CEST
Which regulations have to be implemented and when? What is the status of the individual directives?  What solutions does the industry offer? PETplanet invited Wolfgang Trunk (PhD), EU DG Environment – Circular Economy – From Waste to Resources, to keep you up to date on SUP and rPET use, tethered caps and end-of-waste criteria for plastics! Supplementary, Sjoerd van Laar, Product Manager Full Container Inspection at Heuft Systemtechnik gave a presentation on the implications for closure inspection systems when implementing tethered caps. Ruari McCallion, Editor at PETplanet moderated the PETinar and asked the speakers questions in the closing Q &A session!
We thank all participants and would like to point out that in this video you can see the complete presentation of the company Heuft, which was interrupted during the live conference! We hope you enjoy watching the video!
Presenters: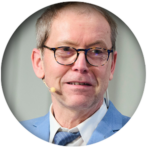 Dr Wolfgang Trunk, European Commission, DG Environment, Team Leader for the Waste Framework Directive, was awarded a PhD in 1994 for his research on "Economic evaluation of strategies to reduce emissions of harmful gases, including greenhouse gases, from dairy farms" by the University of Hohenheim, Germany. This was followed by several positions at the Federal Ministry of Agriculture, Germany. From 2005 to 2022, he was Police Officer of DG SANTE at the European Commission. From January 2022, he became a Police Officer in DG Environment, in the area of the Packaging and Packaging Waste Directive, the Circular Economy of Critical Raw Materials Directive, the Mineral Waste Directive and the Single-Use Plastics Directive.
Sjoerd van Laar, Product Manager Full Container Inspection at Heuft Systemtechnik. Sjoerd has studied industrial business engineering in Enschede in the Netherlands. After his study he worked 3 years in the flexible packaging industry before moving to Germany in 2020 to work for the inspection system manufacturer Heuft Systemtechnik GmbH. He is the product manager full container inspection systems at the company and amongst others responsible for the closure inspection systems.

Ruari McCallion, Event Moderator, Editor at PETplanet, has been writing on business matters, manufacturing especially, for over a quarter of a century. He has been a contributing editor to PETplanet Insider since 2008 and is an experienced moderator, chairman and presenter of business seminars and webinars, in the UK, Europe and the USA. He is also a founding director of Industrio Ltd, editor of the UK Manufacturing Review and a contributing editor to eureka!, which is published by Cat Lift Trucks Europe.