Keeping rPET milk bottles white
PDG Plastiques launches white rPET milk bottles and lighter large containers
Over the past 30 years, PET converter PDG Plastiques has built a reputation for its proficiency in PET preforms, bottles, and containers. The company, which is located south of Paris and has a subsidiary plant in Algeria, is active in the dairy industry and has particular expertise in barrier technologies as well as small and very large and complex preforms.
In 2022, PDG launched PET bottle made of 50 per cent and 100 per cent rPET recovered from used opaque bottles, including milk bottles. It has built on this experience and, this year, has developed milk bottles with 25 to 30 per cent rPET, derived entirely from dairy bottles. It has developed a method of ensuring that the bottle retains its bright, white appearance but without the use of Titanium Dioxide (TiO2) colouring. Recycled dairy resin is grey usually requires a lot of colouring to make it white. PDG says that TiO2 is not an environmentally-friendly solution and outcomes are variable.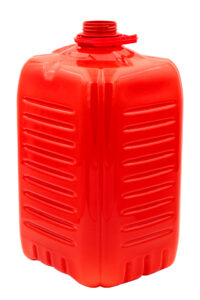 The company's Prelactia solution uses an overmoulding technology to produce a bottle with a barrier layer and a white outer layer. The black inner layer, injection moulded first, contains up to 30 per cent dairy-derived rPET; the white outer layer is injected over it. The technology allows PDG Plastiques to meet the European Directive requirement for 25 per cent recycled content in PET bottles by 2025 and 30% by 2030. The company says this is an important step in the development of true closed loop production of milk bottles.
Lighter large containers and neck finishes
PDG has extended the use of its Mint-Tec technology to produce a 20 l container that is 100 g lighter than its previous preform but with the same mechanical strength. This is in addition to the 5 l bottle it already produces for a well-known French mineral water company. Having been among the first companies to produce 26/22 neck finishes complying with Cetie 30.37 for carbonated and still beverages, PDG announced that will launch a Cetie 30.40 version.
As well as launching a range of stackable five, 10 and 20 l large containers with 48 and 63 mm neck finishes, PDG Plastiques has commissioned a new blowing hall and will soon launch new bottles for customers in the chemical, agrochemical industry and cosmetic industries.