Temples, traffic and terephthalates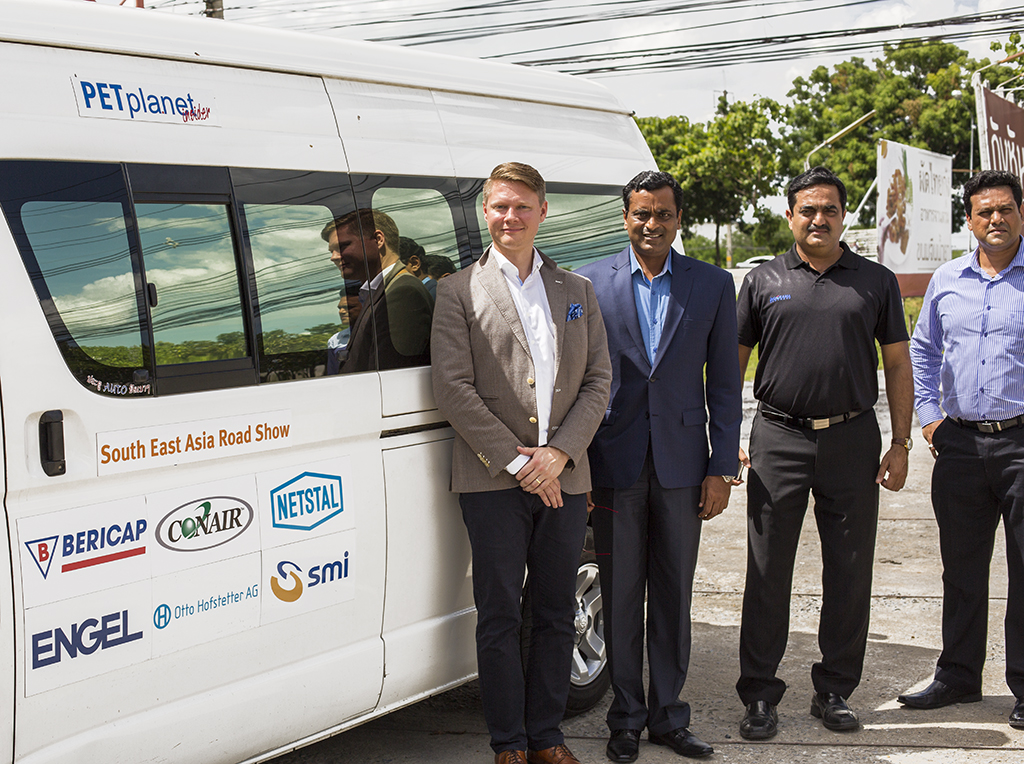 The week begins and the first appointments are in-house. I'm meeting up with Indorama, now the world's largest producer of PET. There is plenty to discuss, so Monday and Tuesday have been set aside for our meeting. Today we are going to the Lopburi plant, where the company produces both material and "PETform" preforms, bottles and closures in-house, and these are also exported in large quantities.
The injection moulding machines are all from Husky, each housed individually, always ready in principle to handle aseptic requirements. To get an indication of the order of magnitude: 3 bn preforms, 2.5 bn closures and 700 million bottles per year come off the production lines After an interesting company presentation, market discussions and a tour of the factory (the distances were too great to fit everything in) with Vice President Asia PET Business Vipin Kumar and his team, we went to a small local restaurant, where delicious Thai specialities awaited us. The seafood is delicious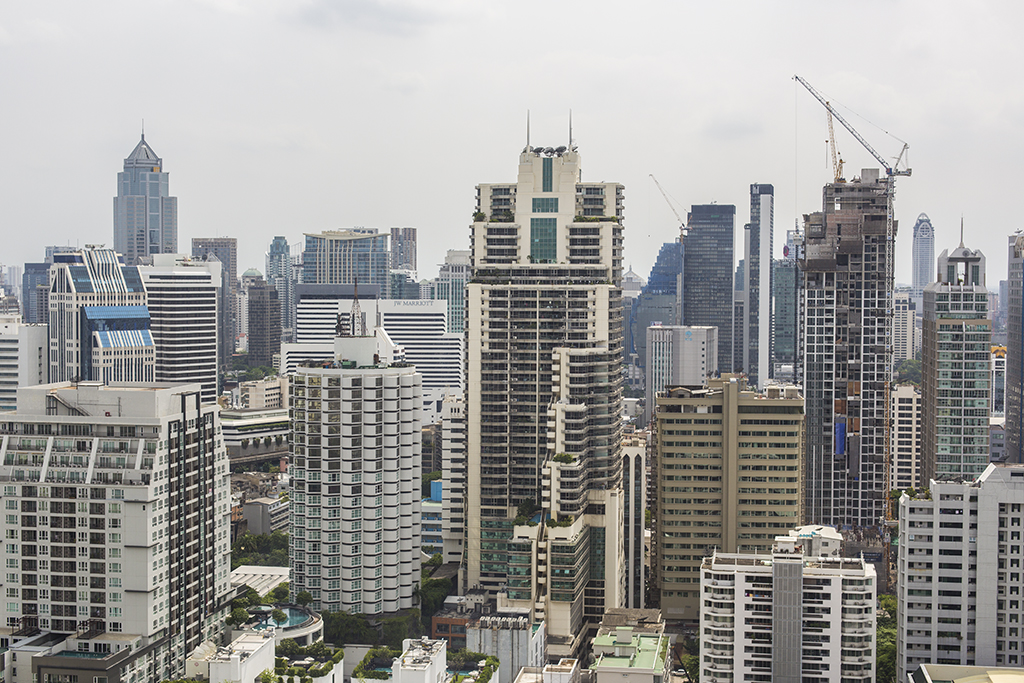 In the afternoon, we go our separate ways, because the Editourmobil still has a long way to go, albeit perhaps on a not quite so straightforward journey. The traffic back into the city is a nightmare, so it is late afternoon before I finally get to Bangkok. Still, you can catch up on a bit of work during these tedious journeys.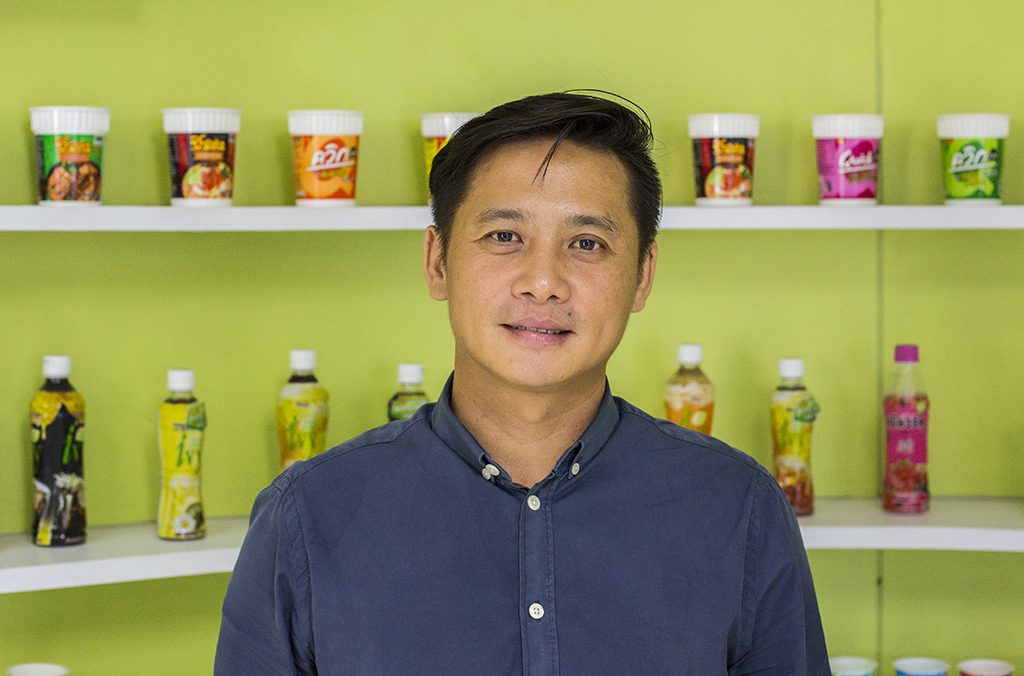 On Tuesday Indorama is again on the programme, this time the HQ in Bangkok city centre. In the afternoon I go up to the 35th floor of the Ocean Tower. The company occupies several entire floors in the office complex. The view from here can easily be imagined. The Senior Vice President for Packaging, Sunil Marwah, welcomes me with a colleague and we go through all the important market details again. Interestingly, we are confronted with the fact that durability is not a big issue in the beverage sector, as consumer behaviour and logistics allow for a quick sale and the question hardly ever comes up. Meanwhile, later on in the afternoon, I meet up in the city with PETplanet editor Michael Maruschke, who has been living in the area around Bangkok for many years. He has suggested a pleasant bar, the "Old German Beer House". He cannot get away from his roots either. Later, Michael admits that he is not especially familiar with the city centre and so, after a packed week and a half, I can come up with a few recommendations. After a few beers, we continue to the Suda Restaurant, one of these recommendations. I have been here already 2-3 times. You sit outside near Terminal 21 and enjoy local street food at ridiculously reasonable prices. At around 9.00 pm, we are at ease with the world and we arrange to meet up again for the coming weekend.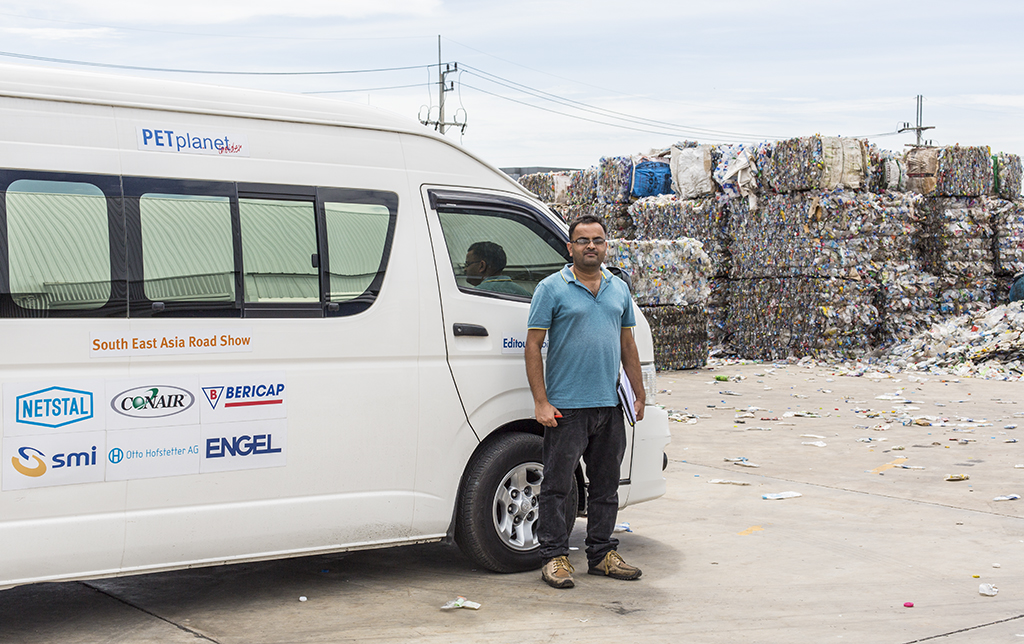 Midweek. I am on my way to Imco Food Pack in the Editourmobil. The company produces preforms, bottles and closures. CEO Mr Panrattanamongkol welcomes me, but unfortunately has less time than planned, since there has been a bit of a mix-up with diary dates. So he excuses himself from the interview and a colleague shows me the factory before I continue to my next appointment at Royal Interpack.The company in Cholburi is somewhat difficult to find and we end up driving along narrow streets, reminiscent of a beach area. Some resorts are already signposted. For the first time, my extremely experienced driver has a little hesitation as to whether we are on the right track here, but finally we realise that this is indeed our objective. Royal Interpack recycles large-format PET bottles on a STF plant with Sesotec components and processes its rPET on site in PET trays for food products. However, since the recycling issue is still in its infancy,PET bales have to be largely imported if the system is to be used sensibly.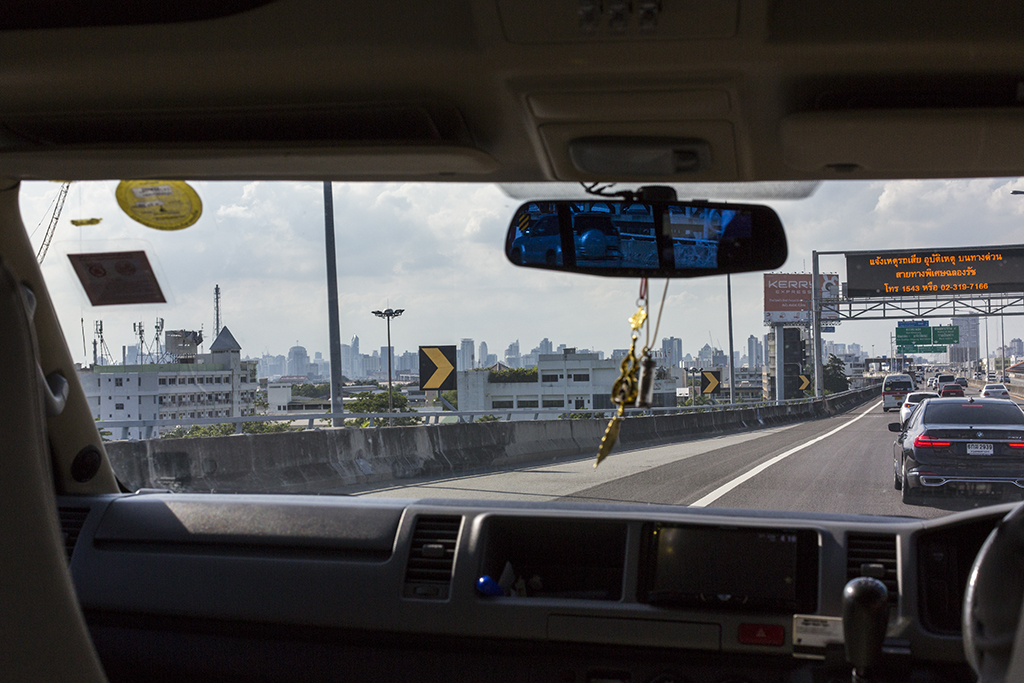 On the way back, the traffic has ground to a halt just short of the city. It takes us more than two hours. I am used to horrible traffic, but this is just too much to put up with. Public transport would probably be faster, but I had used it a couple of times at weekends and the trains were always crowded and the air-conditioning was like a fridge. May sanuk (Thai for "no joke") And as if I had not suffered enough, in the evening I decided to brave the traffic again to take an Uber cab to a restaurant highly recommended on Tripadvisor. In the evening, however, the traffic is actually not so bad, except perhaps near the Sukhumvit area where I was yesterday with Michael. The Thai restaurant is called "I'm Petra", which is all the justification I need to whatsapp a photo of the place to Drinktec boss Petra Westphal.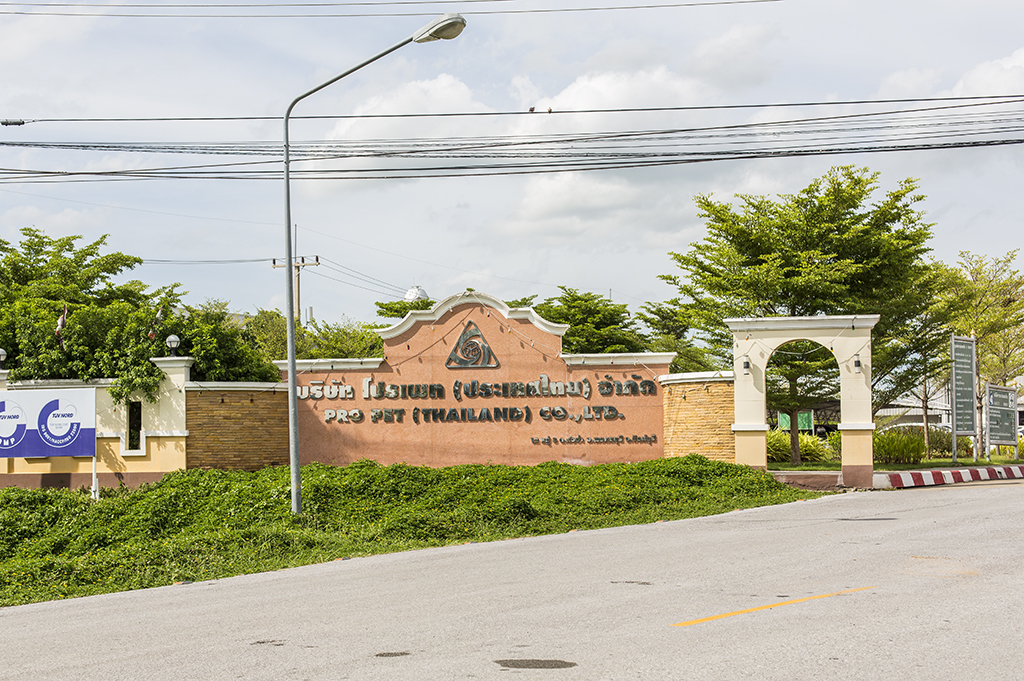 It is Thursday and I have the most distant appointment so far. A 500km plus journey takes me to Singburi, where the converter and mould designer Pro PET is based. The company is part of the TCK Group. Here everything is made in-house, blow moulds, preforms, closures plus some PE and PP processing. MD Mr Chaichana Santhudkijkarn and Production Manager Kittisak Pookhaw are delighted to see us and explain in great detail the company's model and activities before taking us on a tour of two of the group's facilities. The two of them then propose lunch in a local speciality restaurant where we dine as if there is no tomorrow. Every dish is unique and tastes fantastic. To my hapless, patient driver I had faithfully promised that my visit would take no longer than 2-3 hours. It took 6 hours, no less, and the journey home … well, let's not go into that, suffice it to say that it was rather late before we got back.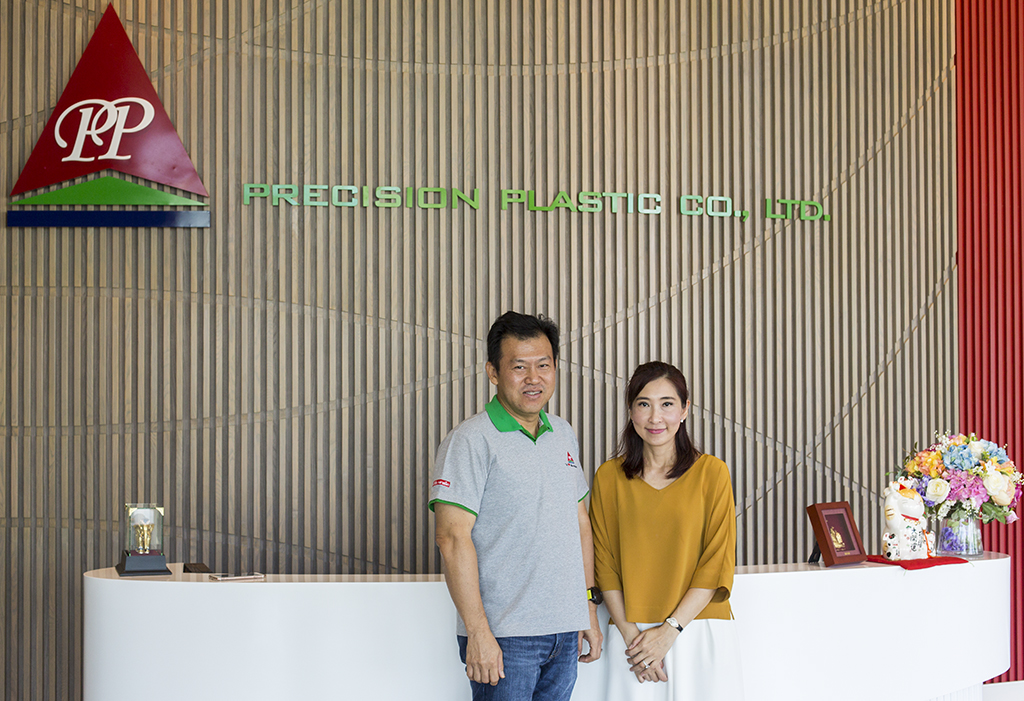 The end of the week is approaching and today there are two new appointments, one with processor Precision Plastic, the second with the closure and mould manufacturer Prospack Tools and Die, both in Ayutthaya. Duly arrived at Precision Plastic I am greeted by President Mr Sutharoskajornchai and his Plant Manager Mr Vipudhamorn. Precision Plastics works mainly in the production of aseptic preforms and closures and numbers the large local RTD tea fillers amongst its customers. The injection moulding machines are all made by Krauss Maffei and the moulds mostly by MHT. A brand new Netstal PET line was just in the final test phase of the installation, the service teams of Netstal and MHT were already at work on the equipment during my visit. We continue to the second appointment, where disappointment attended our arrival. My contact Mr Chaiying Sriprasert has had to cancel the appointment at short notice to make an urgent visit to a customer, as he tells me by phone. Since I am now already on site, I was shown the closure and tool production and we agree to pencil in an interview at short notice.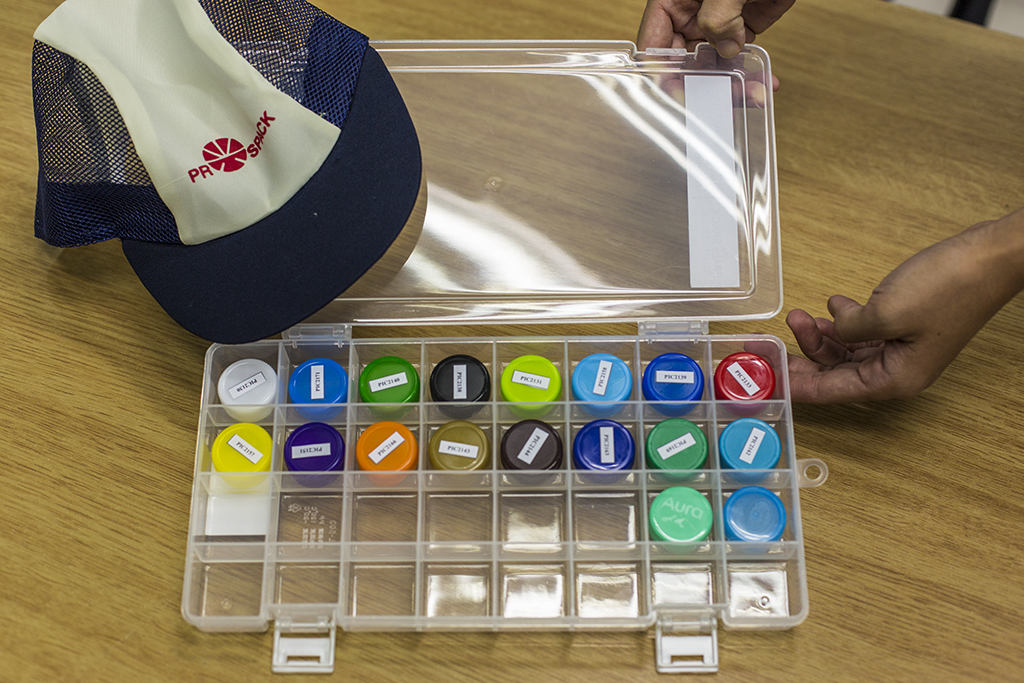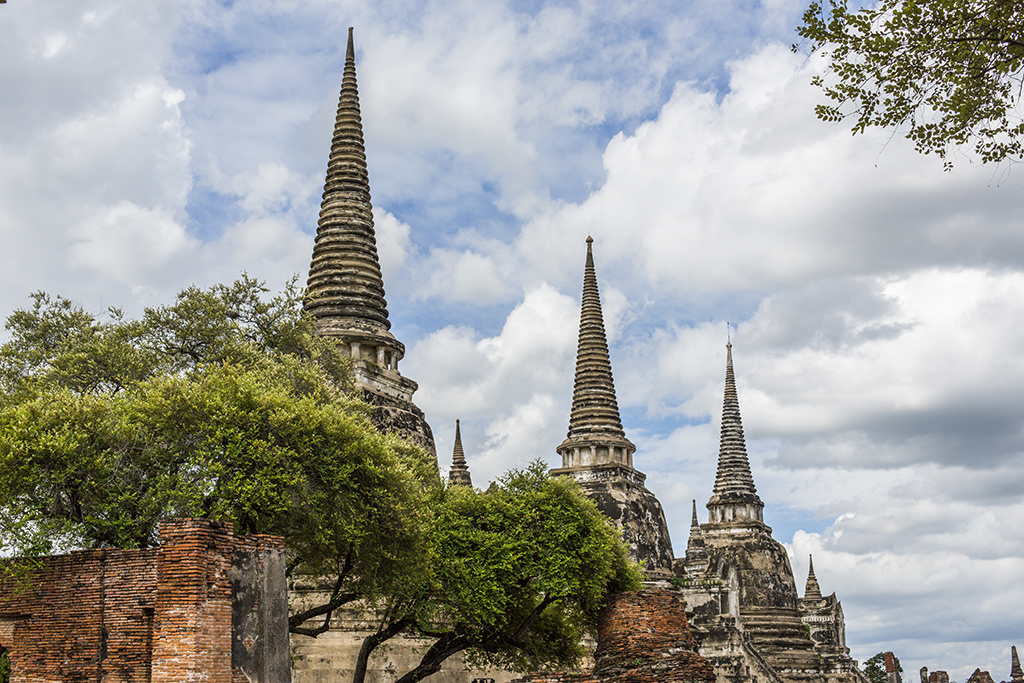 Finding ourselves unexpectedly with time on our hands in the afternoon, Mr Ton, my driver, comes up with the bright idea of taking me to the old palaces of the former Kingdom of Siam, which are nearby. No sooner said than done. Mr Ton drops me off at the enormous area near the entrance, telling me to call him when I have finished. He then drives off before I realise that my mobile and everything else is in my briefcase in the vehicle. Hmmm. I set off on my tour, but actually it is far too hot, and I'm still wearing my business suit from all my appointments. After about 20 minutes, I see if I can spot Mr Ton. Nowhere to be seen. So finally for about three quarters of an hour I wander around the area, but there's no sight of him. Now what do I do? The traffic police have a post here and they try to contact the company that Mr Ton works for. Unfortunately, in vain. Just when I am about to give up, and the police are mounting a search for the vehicle, the Editourmobil innocently appears round the corner, and Mr Ton asks whether everything was okay because I had not been in contact. So everything turned out for the best – and Mr. Ton is also visibly relieved.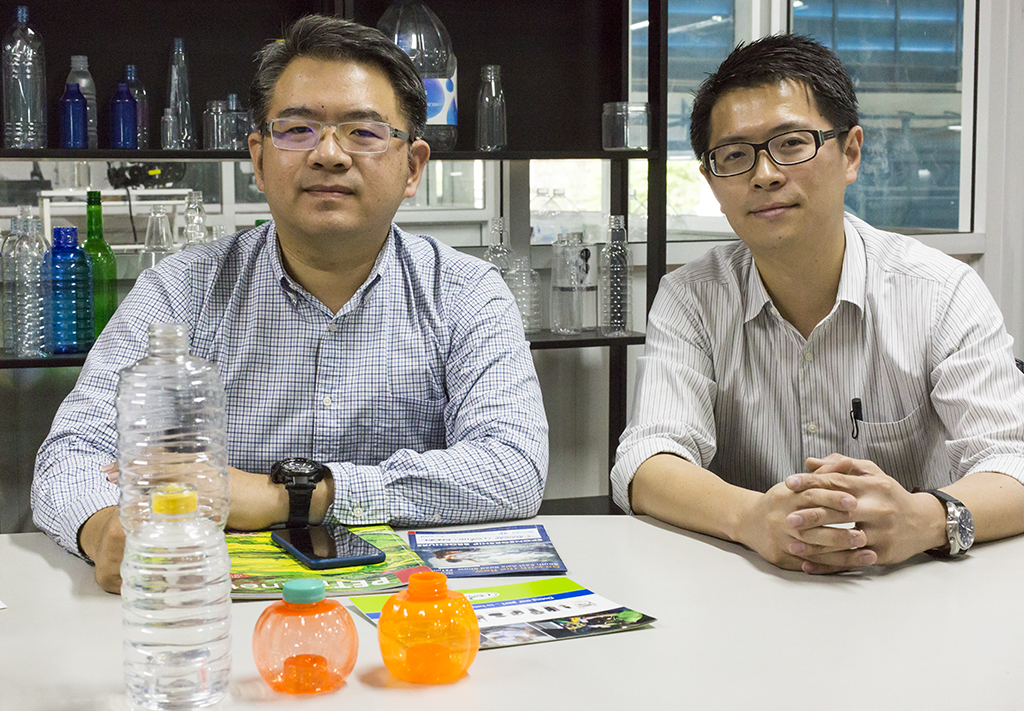 It rarely happens but this time I also have an appointment on the Saturday with the blowmould manufacturer Mahatanee, better known under its brand name Great-PET. Although their new factory (the company has recently re-located) is still in the greater Bangkok area, it is a real challenge for Mr Ton to find the way there. A blocked motorway, congestion, and repeated wrong turns, we finally arrived, an hour late, at Mahatanee, where the brothers Mr Lam and Mr Nilparak welcome me. Mahatanee has been the only blowmould machinery and mould manufacturer in Thailand for PET in the small and medium segment and is currently focusing on European materials and technologies. Actually, I had agreed to meet up with Michael Maruschke at the weekend, but since everything has been extremely delayed, we decide to postpone the arrangement, and so I finally get to enjoy a delicious Singha beer once again briefly in the city in the evening, before dropping dead-tired into bed.