Review: Disruptive Technologies and Innovative Additives for PET Recycling
Online conference June 16, 2:00 – 3:00 pm CEST
The fifth PETinar organised by PETplanet Insider took place on June 16, 2021. PETplanet invited Dr Axel Hannemann and Dr Carl-Jürgen Wefelmeier from Gneuss and Allesandria Funcia from Sukano to talk about Disruptive Technologies and Innovative Additives for PET Recycling.
Summary
Gneuss and Sukano presented innovative recycling technologies focussed on shifting towards recycling PET waste from sources such as post-industrial fiber waste or other post-consumer sources, such as thermoformed PET trays. Gneuss showed their brand new MRSjump extruder, which promises to have a disruptive influence on PET recycling. Gneuss recycling processes are designed to clean and decontaminate even heavily contaminated PET waste, allowing film-to-film, fiber-to-fiber and bottle-to-bottle recycling.
Sukano has developed dedicated masterbatch formulations with unique match properties for these innovative and yet challenging sources of newly recycled material. These masterbatches ensure productivity and high-quality processability of the final RPET tray-to-tray parts and help maximise the content of opaque RPET granulates in the next generation of opaque PET bottles.
After these presentations, the presenters from Gneuss and Sukano were available for an extensive Q&A session.
You can download the presentations here:
Dr Axel Hannemann and Dr Carl-Jürgen Wefelmeier (Gneuss): Use of post consumer PET in bottle and fiber production
Alessandra Funcia (Sukano): Ensure productivity and high quality processability of the final RPET application with Sukano Masterbatches

Presenters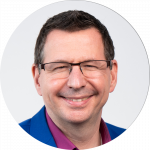 Dr Axel Hannemann, Head of Fibers & Pellets, Gneuss
Dr Axel Hannemann is a Graduate in Engineering and Plastics Processing in Germany since 1995 and done his doctorate in Mechanical Process Engineering in 1999 at the Institute for mechanical processing (MVT), University of Paderborn. He is Head of Business Unit Fibers and Pellets and Manager Technical Sales at Gneuss Kunststofftechnik GmbH. He has been with Gneuss for the last 22 years. Prior to joining Gneuss Kunststofftechnik GmbH he was leading a technical center at a manufacturer of reactive injection molding machines in Germany.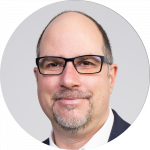 Dr Carl-Jürgen Wefelmeier, Head of Film & Sheet, Gneuss
Dr Carl-Jürgen Wefelmeier studied industrial engineering and earned his doctoral degree of engineering at the Institute for Polymer Processing (KTP), University of Paderborn. He worked as a process engineer in the field of sheet extrusion at a well-known extrusion OEM before joining the Gneuss team 11 years ago. Dr Wefelmeier is working in the field of sheet extrusion for more than 20 years and he is head of the business unit film and sheet at Gneuss.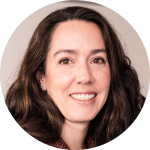 Alessandra Funcia, Global Head of Marketing & Head of Sales EMEA, Sukano
Alessandra Funcia is Global Head of Marketing and Head of Sales EMEA at Sukano AG, where she is responsible for the planning, development and implementation of marketing strategies and communication activities, with a focus on polyester resins, recyclability and bioplastics. As the Head of Sales EMEA her responsibilities are in the leadership, management and development of sales and the sales team in EMEA.
She holds a bachelor's degree in Chemistry from the University of São Paulo (USP), an Executive MBA at Fundação Dom Cabral (member of EMBAC) and a Post Grad in Innovation, Design and Strategy in the Packaging Market from the Escola Superior de Propaganda e Marketing (ESPM, member of EMBAC).
Alessandra has 20 years' experience working in leading global & regional roles at multinational companies focused on the color and additives masterbatches business.

Event Moderator: Ruari McCallion, Editor, PETplanet
Ruari McCallion has been writing on business matters, manufacturing especially, for over a quarter of a century. He has been a contributing editor to PETplanet Insider since 2008 and is an experienced moderator, chairman and presenter of business seminars and webinars, in the UK, Europe and the USA.
He is also a founding director of Industrio Ltd, editor of the UK Manufacturing Review and a contributing editor to eureka!, which is published by Cat Lift Trucks Europe.