Amut
From WikiPETia.info
Company Profile
Since 1958, the Italian Amut Group manufactures tailored solutions and turn-key plants, in its four machinery & technology divisions
Extrusion
Thermoforming
Recycling
Printing/Converting
Amut Group is also present in North America, Brazil (Amut Wortex) and South East Asia to offer on-site service and fast response to local demands.
Products / Technology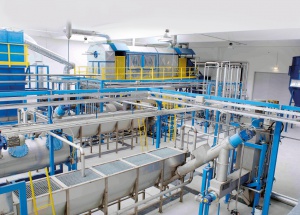 Washing plants for PET bottles
Output: from 500 up to 6,000kg/h
Continuous process, not based on batches, with a substantial saving of water.
The flakes produced are suitable for the following applications:
Bottle to Packaging
Bottle to Fibers
Bottle to Sheet
Bottle to Strapping
Washing plants for HDPE/PP containers and PE film (packaging and agricultural film)
Output: LDPE: 500, 1,000, 2,000kg/h
HDPE: 500, 1,000, 2,000, 3,000kg/h
The flakes produced by the HDPE containers and LDPE films are suitable for the following applications:
Bottle and Film to Flakes
Bottle and Film to Pellets
Bottle and Film to Sheet
Mini PRF
Placed at the inlet of a washing plant, it is a dry system removing most contaminant elements (sleeves and other 2D elements, such us paper, cardboard, fibers, debris). Particularly appropriate for handling low quality commingled bales.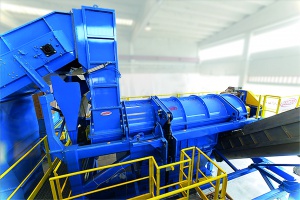 De-Labeller
Patent pending dry per-cleaning system removing full-body shrink sleeve labels from PET bottles. Based on a dry system, it guarantees the integrity of bottles and necks.
| Model | Output |
| --- | --- |
| DLB 10 | 1000kg/h |
| DLB 30 | 3000kg/h |
| DLB 60 | 6000kg/h |
History
Amut has been working in the manufacturing of plants for plastics processing since 1958.The company started developing its own recycling technology in the early eighties.
References
PETplanet Insider Articles
Issue 09 / 2019: Recycling - "Go Green" corner
Issue 04 / 2019: Indorma Venture selects Amut Technology to clean 'Dirtiest PET bottles ever recycled'
Issue 11 / 2018: The rPET project
Issue 04 / 2017: Amut Group debuts the ACF Series
Issue 11 / 2015: Amut boosts technical service in Vietnam and Indonesia
Issue 09 / 2015: Unifi plastics recycling facility
Issue 07 / 2015: Amut and University of Pisa work together on research projects
Issue 04 / 2015: Automatic thermoforming, cutting, moulds and presses
Issue 11 / 2014: Six tonnes flakes per hour
Issue 10 / 2014: Amut delabeller frees 'sleeved' PET bottles for recycling
Issue 08 / 2014: Amut chosen for carbon Lite plastics recycling factory
Issue 06 / 2014: Sorting and pre-washing systems
Issue 09 / 2013: Nothing up to sleeve…
Issue 10 / 2011: Amut acquires Comer Engineering
Issue 12 / 2010: Recycling solutions
Issue 10 / 2010: Extrusion and recycling

External links