Sorema
From WikiPETia.info
Sorema (Previero)
Headquarters

Anzano del Parco (Como) & Alzate Brianza (Como)

,

Italy

Number of locations

Sales and installation in >100 countries

Number of employees

90
Website
www.sorema.it
Company Profile
Sorema div. of Previero N. SRL, with almost 40 years of experience has become a point of reference in the design, manufacturing and installation of plastic recycling plants for PET and HDPE bottles, PE film, PP film and raffia, fibers and other products in PE, PP, PET, PA, PS, ABS, etc. Global player in the recycling of packaging and post-consumer materials, Sorema offers a wide range of solutions including systems for cold/hot/chemical washing, pre-washing, material and color sorting, wet grinding, drying, conveying and storing, continuous agglomeration and extrusion. Upon request Sorema can also offers modules for the up-grade of existing plants. More than 1.5 Million t/a of plastics waste are being recycled with Sorema washing technology.
Previero N. SRL with more than 60 year experience is specialized in the production of machines and plants with customized solution for feeding, size reduction, transport and storing of plastic, rubber and cellulose items and products. Their product range includes: blade grinders, shredders, pulverizers, pelletizers, cubedicers and agglomerators. Previero has two production sites with 11.000m² of covered working area. The company installed more than 380 recycling systems installed worldwide
Technology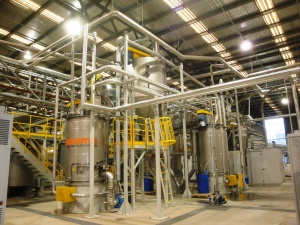 Sorema business unit:
Washing line and modules
Turn key system
Previero business unit:
Plastic size reduction
Rubber grinding system
History
In 1974 Sorema was founded in partnership with Previero. The company produced its first washing line in 1975. In 1983 the two companies Sorema and Previero merged for synergies and in ownership by the Previero family.
References
PETplanet Insider Articles
Issue 03 / 2022: Chinaplas 2022 preview - Previero N. srl - Sorema div. of Previero, Italy
Issue 09 / 2016: Prewashing technology
Issue 09 / 2015: Sorema's adventure in Perpetual
Issue 10 / 2013: Flexible delabelling

External links